Professional Development, Masterson Approach, Personality Disorders
 Disorders of Self: Clinical Training.
Masterson Psychoanalytic Psychotherapy.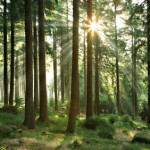 This eight week clinical course will introduce therapists to the fundamental concepts  of the Masterson  Counselling Approach, focussing on the distinctive treatment  interventions applied to the specific needs of each of the  Disorder of Self clusters –  borderline, narcissistic and schizoid.
Dr James Masterson's pioneering work in conceptualising the underlying psychic structures of the borderline and narcissistic disorders – together with the contribution of Dr Ralph Klein in illuminating the psychic structure of the schizoid disorder – formed the basis for groundbreaking  therapeutic treatment approaches which are remarkably effective in working with clients often considered difficult to treat, normaly classified as personality disorders. Masterson theory is founded in the developmental self, object relations and attachment models.
The training will cover Masterson psychoanalytic theory and case presentations, as well as offer opportunity for clinical discussion of  clinical material. Each counsellor will obtain reading  articles prior to each session to support their learning experience. Participants will require a copy of the text, The Therapist's Guide to the Personality Disorders: the Masterson Approach, at the commencement of the course. Additional reading material will be provided.
This professional development opportunity will suit practitioners interested in deepening their understanding of the treatment of personality disorders.
Counselling Training for Psychotherapists
Facilitators: Maggie Down and Nancy Carbone
| | |
| --- | --- |
| MAGGIE DOWN Maggie is a senior psychotherapist and supervisor with experience in mental health, private practice and university sectors, spanning 35 years.   She works with adult individuals primarily providing long term psychotherapy. Maggie trained in Masterson psychoanalytic psychotherapy with the International Masterson Institute based in New York,  and is currently completing training to become a faculty member of IMI.  Background trainings include mental health OT, gestalt therapy and formal training in supervision.  Maggie is co-principal trainer of an advanced training course in professional supervision. | NANCY CARBONE After successfully completing 3 years of training with the psychoanalytic International Masterson Institute, New York, Nancy became a trainee faculty member of IMI by undertaking further training. Nancy has attended psychoanalytic conferences around the world, and been a clinical trainer and supervisor. She has worked as a therapist for over 16 years in private practice and organisations. Nancy also has a special interest in working with couples. She has a Masters of Soc. Sc. (Counselling and Psychotherapy); she is a mental health social worker; and has a Bachelor of Arts (major in Psych). |
 Training Dates: 19th Oct to 7th Dec
| | |
| --- | --- |
| Early Bird | $425 [incl GST] |
| Standard Fee (from 26/9/15)   | $495 [incl GST] |
Enquiries: maggdown@iinet.net.au