Counselling Services in Perth, WA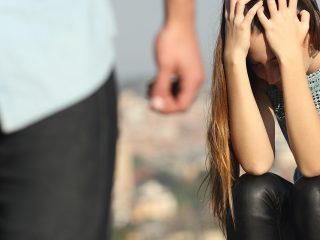 Relationship Counselling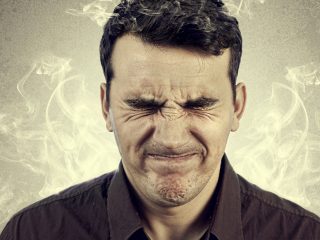 Anger Managment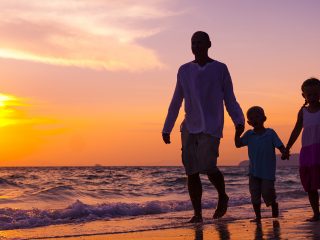 Marriage Counselling

Therapy for Individuals and Couples Therapy Services.
Counselling in Perth allows individuals and couples to resolve emotional difficulties, while changing repetitive relationship patterns and  self defeating  behaviours. Psychotherapy treats depression, anxiety, anger and marriage difficulties. Therapy allows individuals to become free from unconscious blind spots that get in the way of living a self enhancing lifestyle.
Therapy works with individuals who may feel stuck on an issue, lost or not coping in an area. Often not being sure of one's self is the result of not registering ones  feelings or needs.   Many get stuck in adapting their behaviour to please others or escape by distracting themselves from what is really going on inside. Perth counselling assists individuals to get in touch with their self and overcome these areas, by strengthening the self's capacity to deal with issues.
At Counseling in Perth, often the individual discovers that anxiousness may stem  from unresolved emotional experiences. A person can get weighed down with depression, since it takes a lot of  intra-psychic effort to push down  unwanted emotions. Often these past unresolved areas get re-experienced or felt, re-occurring in our relationships, until the emotions are worked through in therapy.
Often, many resort to defensive reactions or maladaptive coping mechanisms to avoid uncomfortable feelings, which keeps the self impaired. As a Masterson Psychodynamic therapist, Nancy  allows individuals to make sense of emotional difficulties, so they are better managed within, allowing individuals to overcome  defensive patterns that become stuck, rigid and self-perpetuating cycles.  So individuals are free to work on what they want to achieve in life.  In her therapeutic approach, individuals embark on strengthening the 'self's capacity to cope and function with life', so they can act upon their real desires, while sort out areas of stuckness.
Counselling for relationship breakdown in Perth, WA
Counselling for relationships builds insight about ones behaviour, to transform  repetitive relationship patterns into moving forward in life. Counselling and psychotherapy overcomes behaviours that may  work against ones self and their relationships. In counselling for couples in Perth, Nancy improves how couples relate by dismantling defensive patterns of interaction. Nancy facilitates couples to get in touch with what underlies their reactions, so that vulnerable feelings can be expressed in a way that gets an attuned response from their partner.
 Why see a counsellor?
Like servicing a car, a service makes the car run smoother, counselling  strengthens the 'self's' capacity to function, so life runs smoother.
Just like ignoring your car when it needs to be repaired, ignoring what is going on inside, can be like driving a car that does not work. In a similar way, many ignore the signs that things are not working, by ignoring the self.  Instead, many distract themselves or  find comforts, to avoid feelings.  Many stay stuck by avoiding what may be going on inside, because it might be hard to face or evoke uncomfortable feelings. Some do not want to encounter their real thoughts or face reality. The more we ignore these feelings or concerns, the more 'out of order' one can feel, resorting to unhealthy coping mechanisms, which  makes it worse.
The self stays weak  when emotions cannot be managed or tolerated within ourselves, so they become defended against or avoided, leading to destructive ways of coping, that further impairs the self's capacity to function effectively. In couples, partners can discharge unwanted  feelings, which can negatively affect relationships, hurting love ones. To ward off uncomfortable feelings, these defensive reactions  or maladaptive coping behaviours can  end up  working against one's self and their relationships. Many end up shutting down, having marital affairs, addictions or anger issues.  In couples counselling, this results in relationship breakdown. Keeping feelings down diminishes their capacity to cope and function, by weakening the self, so they cannot deal with stress, conflict, parenting or work. Many end up feeling depressed and not there emotionally in their marriage, often switched off from their partner or children.
Therapy manages unwanted emotional states, so the individual feels more equipped to handle life, developing more adaptive coping styles, as well as fostering a stronger sense of self.  Psychotherapy builds the  'self's foundation, building the inner resources to refuel the self, increasing the capacity for  stability in self functioning. Seeing a counsellor can improve  all areas of one's life, including work, relationships and love. Making sense of what is happening for us allows the self to become more cohesive and strong.
The more we know what is going on inside, the more we can self activate, gain clarity, act upon our real desires, gain inner strength, improve self functioning or coping ability and foster healthy relationships. So, one feels more in control of their actual life. When individuals are no longer held back with protecting themselves against uncomfortable emotions, they can be free to move forward and embrace their real potential in life.
Nancy Carbone
Counsellor and Pscyhotherapist in Perth for individuals and couples
 Medicare Rebates  Applicable with a GP referral ( Mental Health Care Plan)
Serving the areas of Perth: North Perth, West Perth, East Perth, South Perth, Leederville, West Leederville, Mt Hawthorn, Mt Lawley, Scarborough, City Beach, and more.
For enquiries call: 0449 861 147 or use the enquiry form page